Polymeric Technologists aren't just experts in their job; they're experts in yours. Our market and application knowledge across all sectors - from hoses, belts and tires to clothing and footwear - means we can perfectly match our customers' needs.
We have an in-depth understanding of your end products and the capabilities our labels need to achieve to give you ultimate confidence. Whether that means achieving better abrasion resistance, or testing label integrity at high temperatures; we'll work with you to achieve the best possible performance. 
Industrial Hose Labels
For high quality industrial identification, Polymeric Labels is number one. Our intelligent hose branding solutions have been developed to be hard-wearing and resilient in even the most extreme environments.
From cost-effective solutions, such as Mericbrand Plus and Mericbrand NBR, to premium tapes like Unibrand Plus, Primabrand and Ultrabrand, we can offer chemical, oil, solvent and abrasion resistance that won't fade, buckle or break under pressure.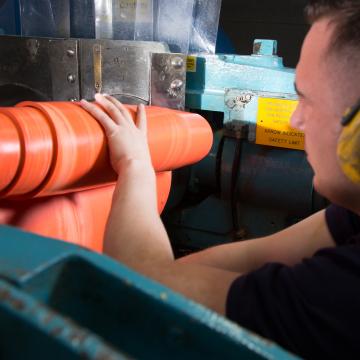 Hydraulic Hose Labels
Labels on hydraulic hoses need to withstand a huge range of different temperatures, pressures, fluids and environments. Polymeric Labels won't let you down. We developed Mericbrand Plus and Mericbrand Plus NBR, our economy brands, along with premium product, Unibrand Plus, specifically to for use in your industry. All of our hose brands perform under pressure at a cost that suits your budget.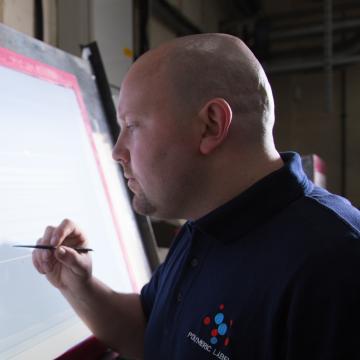 Tire Labels
Since our cushion-backed labels were introduced in the early 90's the tire retreading industry has benefitted from improved label efficiencies and now uses millions of our labels worldwide. Whether it's for new or retreaded tires our advanced printing technology ensures maximum abrasion resistance - quality you can rely on to withstand even the harshest conditions.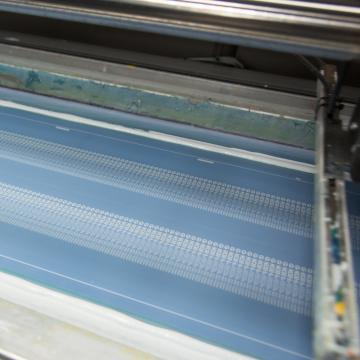 Rubber Belt Labels
Our exclusive MericMark Vee Belt Brands, printed onto a wide variety of substances, are guaranteed to solve production problems associated with ordinary brands. The recently developed print-on-demand MericMark Vee Belt system has received excellent reception at every plant that has been shown the system.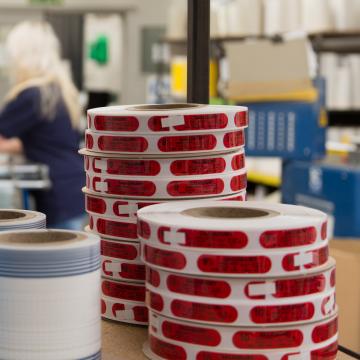 Glove/Footwear Labels
Polymeric Labels manufacture vulcanizable labels that are ideal for a wide range of clothing applications, from footwear to gloves. You'll find our labels in all industries, from automotive to healthcare, providing reliable solutions where it matters most.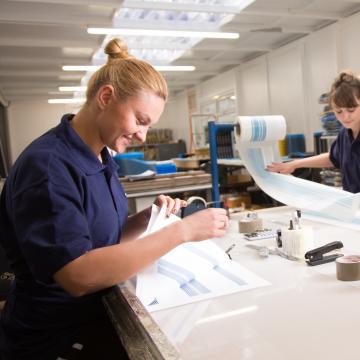 Rubber Mats
Our rubber mat labels are designed for all types of rubber compound and can either be applied pre-vulcanization or post-vulcanization.
To ensure a professional appearance our labels can be color-matched to your branding and are designed to withstand daily wear and washes.
Individual barcodes and serial numbers can be applied to each label for maximum traceability.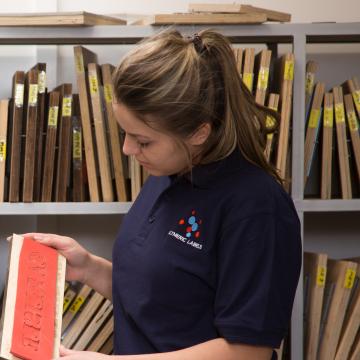 Sporting Goods
Our labels can be manufactured in any shape or color to match your corporate identity. They are designed to withstand abrasion and stay colorfast throughout the products life.
Let's discuss your project today
Call now to discuss your needs on +44 161 678 9005 or +1 785 856 0402 or email cs@polymericlabels.com